PLEASE CALL BEFORE YOU VISIT — it is common to work offsite as signmakers!
831-457-0115 | 403 Swift Street Suite C, Santa Cruz, Ca, 95060
Gallery Hours: Generally, the same as Business hours: 10:00 am – 6pm.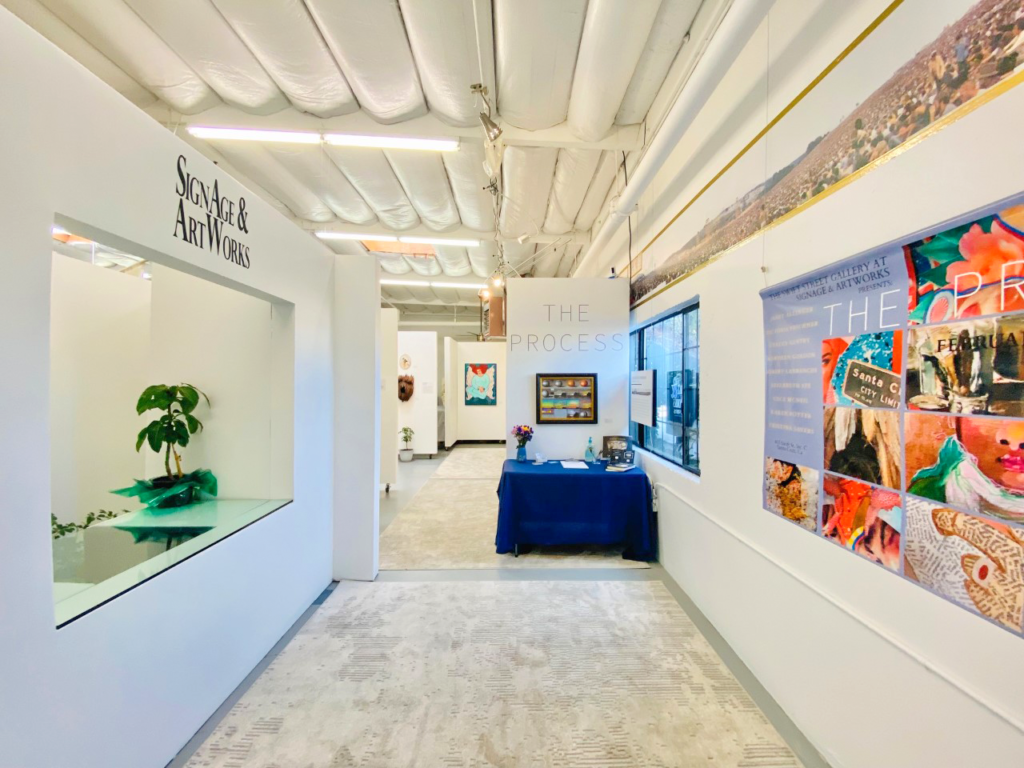 Current Exhibition: THE PROCESS, on display February 24th through March 31st, 2023. Featuring: Janet Allinger, Victoria Frichner, Stacey Gentry, Mardeen Gordon, Robert LaBranche, Elizabeth Lee, Cece McNeil, Karen Potter, and Cristina Sayers.
Click to view images and information about the artists in THE PROCESS